Day 12: Interview with Jacqui Pretty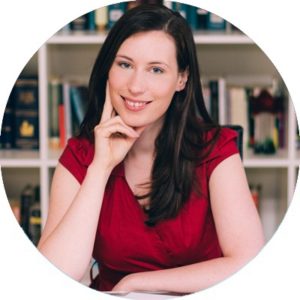 MAKE A LIVING FROM YOUR WRITING!
Learn to Craft Products Related to Your Work—Even If You Write Fiction
Be Willing to Cross Genres to Expand Your Professional and Creative Horizons
Know When to Take Creativity Breaks to Reinvigorate Your Writing
Free Gift
In Jacqui's ultimate guide to writing an awesome book, you'll get inside information that hundreds of entrepreneurs have already used to find the right book idea, beat writer's block, get published and leverage their book to double their revenue. Just some of the resources include 10+ interviews with bestselling entrepreneur-authors, writing and publishing webinars, and two free chapters from Book Blueprint: How any entrepreneur can write an awesome book.
Free Gift
Jacqui Pretty's Bio: Jacqui Pretty is the founder of Grammar Factory, a publishing company that turns entrepreneurs into authors. Since 2013, she and her team have worked with over 100 authors across a range of industries–business, finance, health and wellness, marketing, property, law, and many more. Jacqui has been invited to speak as a writing and publishing expert by The Entourage, Australia's largest educator and community of entrepreneurs, and the Key Person of Influence program, which was dubbed "The world's largest brand accelerator" by the Huffington Post. She is also the author of the award-winning book, Book Blueprint: How Any Entrepreneur Can Write an Awesome Book.